Sarmady creates unique content in news, entertainment, sports, automotive, city guide and directory which we avail to users to enjoy via web, mobile-internet, mobile apps, social media, SMS and voice, both in Arabic and English languages.

Enrich your content: We provide our unique content as feeds to third party websites, applications and messaging alerts.
FilGoal.com is the most credible source for football and sports news in Egypt. Launched in 2001, FilGoal.com has lots of years of experience and it became the most trusted reference for sport news in Egypt.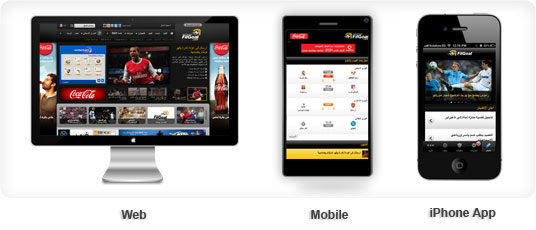 FilGoal.com offers to its users:
Coverage of the Egyptian League, Egyptian national team and Egyptian players abroad
Extensive coverage of 26 international football leagues and cup competitions
Breaking News 24/7, first with the news
Great user interface design and fast loading of pages
Enormous amount of user-submitted articles and opinions and comments
Exclusive interviews
Live match coverage of the top games worldwide
Mobile-version and an iPhone mobile application
Download the Android app here.
If you are interested in purchasing content feeds or in advertising on FilGoal.com, please contact us.
Filfan.com is the leading Arabic-language entertainment news portal in the Arab region Launched in 2006, FilFan.com offers in depth movies and television updates and news, as well as extensive coverage of more than 100 events a year ranging from concerts, cultural events, to movies premiere and cinema or music festivals.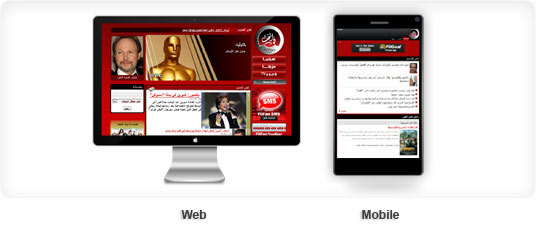 FilFan.com offers to its users:
Exclusive interviews with the most popular superstars in the region
Breaking news 24/7, most credible among other media in the same field
Enormous amount of user-submitted articles and opinions, comments and forums
Rich multimedia content
Live chat with celebrities from Egypt and the Arab World
Movies, music albums, TV series database
Mobile site
If you are interested in purchasing content feeds or in advertising on FilFan.com, please contact us.
ContactCars.com is the number one automotive site in Egypt and in the Middle East region. Launched in 2003, ContactCars.com is an Arabic-language website, and an accurate, up-to-date source for automotive prices, car service dealers and car agencies in Egypt.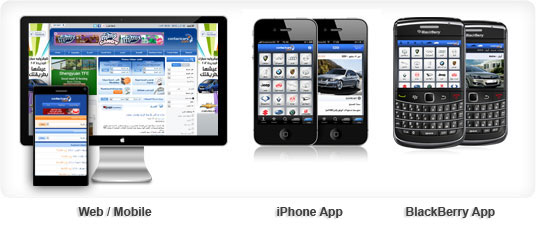 ContactCars.com offers to its users:
15,000 cars posted per month
Accurate and up-to-date prices for new and used cars in Egypt
Unique: an electronic financial advisor to support the users in calculating installments and interest rates when buying a new car
Locations of car service dealers, car agencies
An extensive coverage of all events related to automotive industry ranging from new car launch, to the biggest automotive exhibitions in town
An extremely user-friendly interface and design to make it easy for the users to reach what they are looking for
A platform for used cars market that is available without brokers' interference an annual market of over 3 billion EGP
Mobile-version site and mobile applications for BlackBerry and iPhone platforms
Download the iPhone app here Download.
If you are interested in purchasing content feeds or in advertising on ContactCars.com, please contact us.
Mujaz is the focal point of all stories and updates from all the popular, credible news sources. It was launched in 2010 in response to the inconvenience of internet users having to follow multiple newspapers and news websites offering multiple angles and different points of view on major news, updates and stories.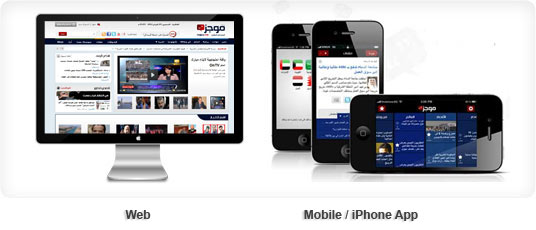 Mujaz offers to its users:
The possibility to customize the entire browsing experience according to personal interest
Personalized news updates with regional targeting in the following countries: Saudi Arabia, Kuwait, United Arab Emirates, Iraq, Bahrain and Yemen
Aggregated content from popular and trusted sources of news and updates
Fully customizable interface according to user's preference
Useful customizable gadgets including weather, prayer times, and currency rates
Smartphone interface and iPhone app with all the main portal's features, including personalizing the news reading experience
If you are interested in purchasing content feeds or in advertising on Mujaz, please contact us.
Download the iPhone app here Download.
FilBalad.com is an "All Egypt" directory and city guide bringing you events, films, information about places and businesses in Egypt. Launched in 2011, Filbalad.com is a complete user-experience destination, with information shared in both directions. Along with our content, users can register, rate and comment about businesses, events and films. Along with the user's input, there is the Croc on Filbalad which provides professional, unbiased reviews and recommendations of all Filbalad.com's content.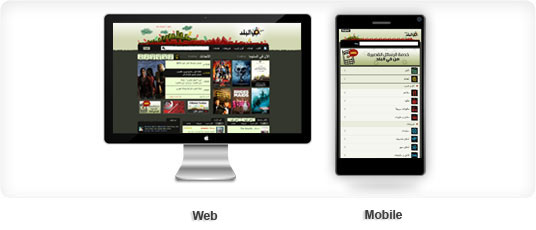 FilBalad.me offers to its users:
Cinema information, upcoming events and venue information, places to eat and drink, hotels and resorts, night spots, shopping centers, banks
access to YellowPages directory for all other businesses and services
users can register to rate and comment about any content on the site
users can create a list of "favorites" of the site's content
Facebook and Twitter integration, and a live Twitter feed on the home page of recommended events and places by the Croc
user friendly search function available in both English and Arabic
Mobile site available optimized for various handsets: touch screen, Nokia and BlackBerry displays
Flexible content filtering by: location (city, area), feature set (hotel star ratings, parking availability, WiFi, movie type, cuisine type, event center, etc)
Online ticketing for events through TicketsMarche.com
SMS subscriptions for daily events and cinema information for both Vodafone and Etisalat subscribers
Presence on the most popular Social Media channels Facebook & Twitter for up to the minute info about what's happening in entertainment in Egypt
If you are interested in purchasing content feeds or in advertising on FilBalad.com, please contact us.
Download the Android app here Download.