Sarmady is excited to attend ArabNet 2010!
Posted on: Mar 24, 2010, at 05:12 AM
ArabNet is the 1st international conference dedicated to the Arab Web industry and it takes place on 25th and 26th of March in Beirut, Lebanon. During the two days of sessions, keynote speakers from the Arab world, Europe and Sillicon Valley will lead discussions around the trends and opportunities in the Arab internet business.




Sarmady is attending ArabNet 2010 conference excited about the panels covering Social Media, Content, Online Advertising, Mobile and Gaming and also excited to rock the conference with breaking news for the Arabic internet users.

The Sarmady attendees are Hossam Nassef and Karim Harouny. Meet them and find out what big news are they bringing to the Arab world during the conference.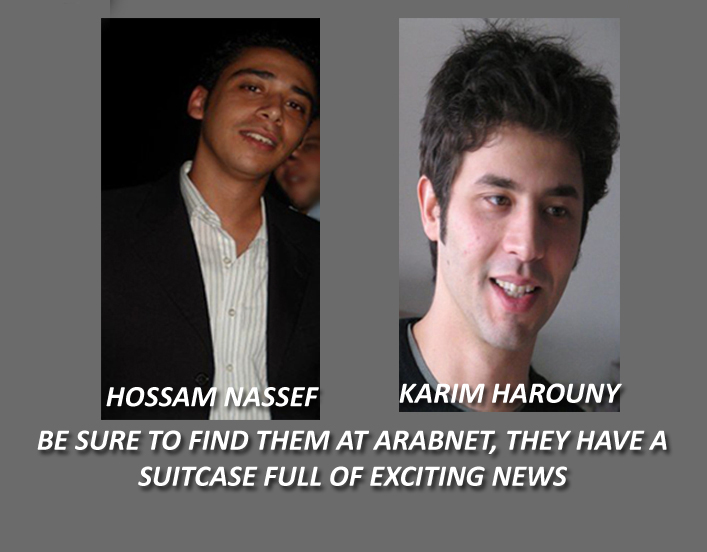 Click on the below links, to see what they have to say about the conference!
Twitter
Facebook
Linkedin
Read also: