New: FilGoal Android Application
Posted on: May 3, 2012, at 15:16 PM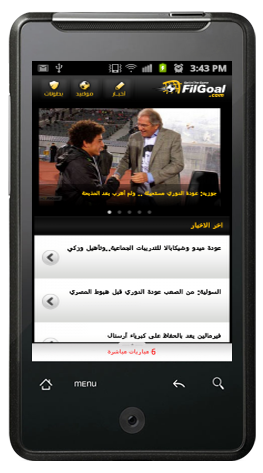 You can now follow up with the latest updates from FilGoal.com on your Android-based phone, through the new FilGoal Android application.

Launched at the end of April 2012, the app allows users to follow up with fixtures, schedules and results for the top championships in Egypt, Africa, Europe, and worldwide. Sports fans can find the latest news, analysis and features from FilGoal.com, and also login and comment.

The FilGoal Android Application is available on Google Play in both Arabic and English and it comes with a great eye friendly design.

Install it on your Android device and then submit a review on Google Play.

FilGoal Android App Screenshots: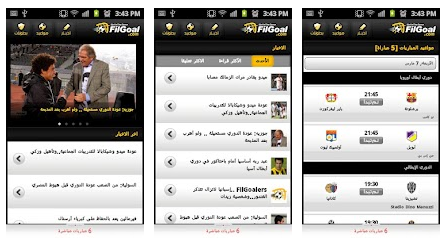 The unique content of FilGoal.com is availed to users to enjoy via web, mobile-internet, iPhone app, social media (YouTube, Twitter Live Feed, Twitter, Facebook), SMS and voice.
Read also: