Here's to more than 10 glorious years, FilGoal.com!
Posted on: Mar 29, 2012, at 06:40 AM
This is the landing page created specially for the 10 year anniversary of FilGoal.com.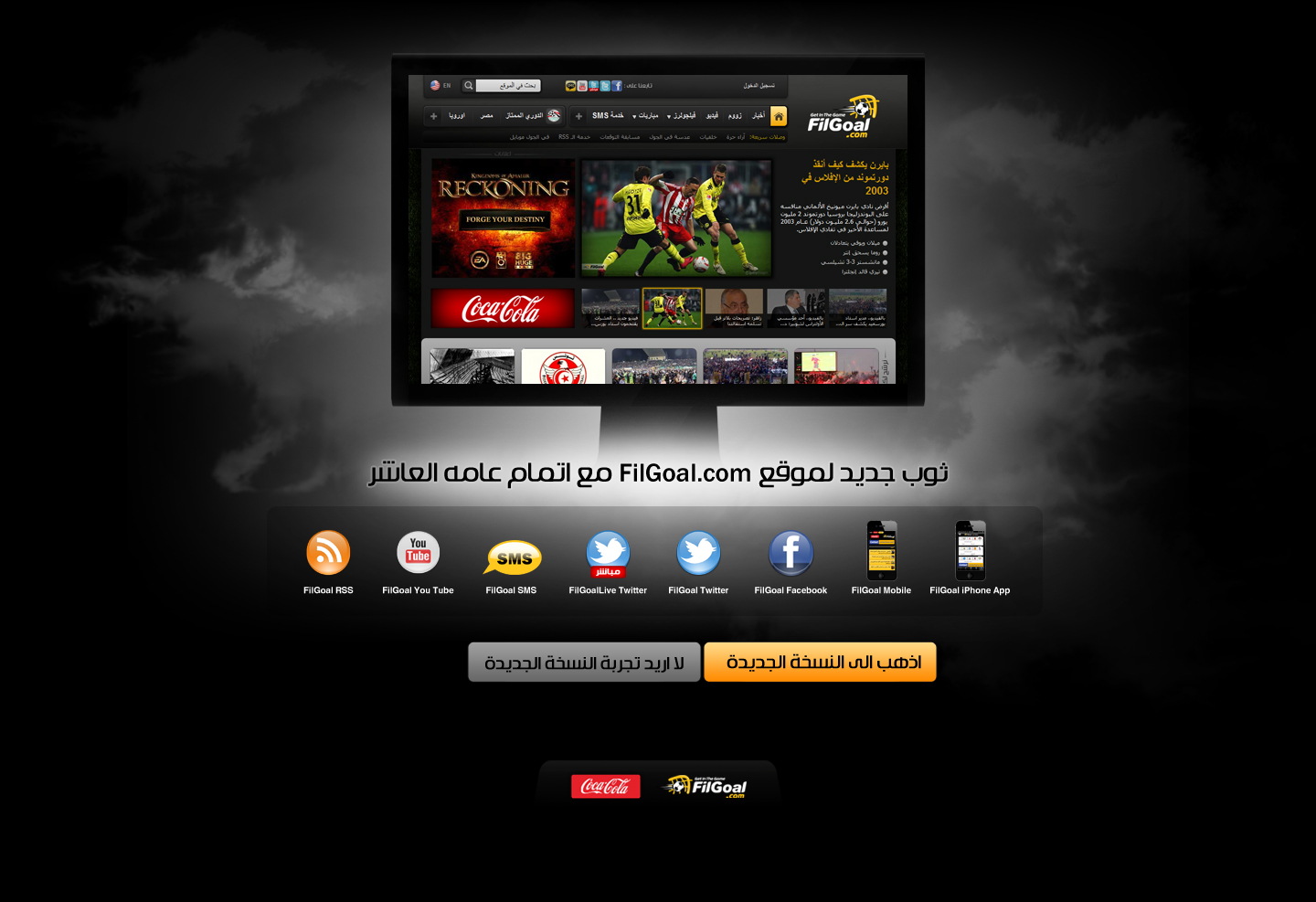 Launched in 2001, FilGoal.com has lots of experience and it has become the most trusted reference for sport news in Egypt. The website has undergone many changes along the time, the latest one being a face-lift design with the occasion of the anniversary.

Its unique content is availed to users to enjoy via web, mobile-internet, iPhone app, social media (YouTube, Twitter Live Feed, Twitter, Facebook), SMS and voice, both in Arabic and English languages.
Read also: