Mujaz.me home of the bloggers
Posted on: May 10, 2011, at 06:28 AM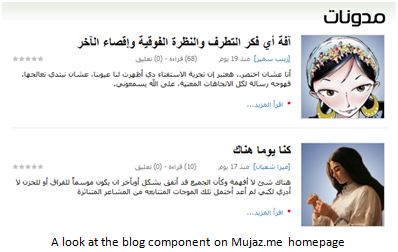 The Egyptian revolution brought a whole new sense to social media and blogs. After identifying the shortcomings of classic media in reflecting the actual pulse of Egyptian youth, blogs became the direct channel of the voice of some of the brightest minds who represent the ideas and values that shaped the Egyptian revolution.
As a true believer in social media and the talent of new media writers,
Mujaz.me
is glad to give its audience the first home of all the blog posts from the best bloggers in the region. Continuously updated and always connected to events and happenings of our society, the bloggers section will give you a carefully selected collection of articles, political opinions, criticism, and even news and updates in a unique experience.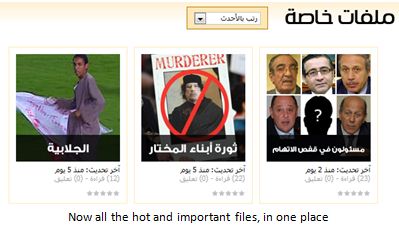 New updates on the website also include new sections for posts and articles from our own writers, as well as a "Files" section where we collect all the articles, posts, pictures, and videos on the hottest topics and make it always available for your reviews and contributions.
Stay tuned to more updates and surprises from
Mujaz.me
, we still have a lot in store.
Read also: