October Promotion: Buy 1 - Get 1 for Free
Posted on: Oct 4, 2010, at 09:16 AM
The promotion gives the advertiser the ability to reach their targeted audience, but through multiple different channels, for free.

HOW?

Online Marketing: Book impressions on a web-site and then receive the same amount of impressions on numerous other web-sites, in that same category, for free.

Mobile Marketing: Book any mobile advertising service and get other mobile advertising services, of equal value, for free.

Examples:
• Book 1 million impressions on Filgoal.com - Get 500K impressions on El-Ahly .com and 500K impressions on ZamalekFans.com, for free
• Book 2 million impressions on FilFan.com - Get 2 million on Fatakat.com, for free
• Book an SMS campaign of 100K EGP - Get an 100K EGP WAP banners campaign, for free

Available advertising channels for October Promotion: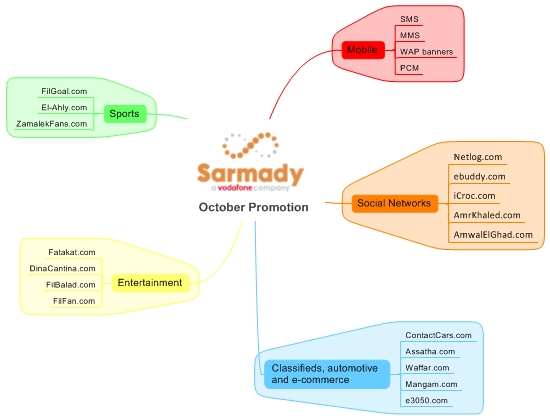 Contact us now
for more details.
Read also: